Upgrade your guests' experience with entertainment + a personalized party favor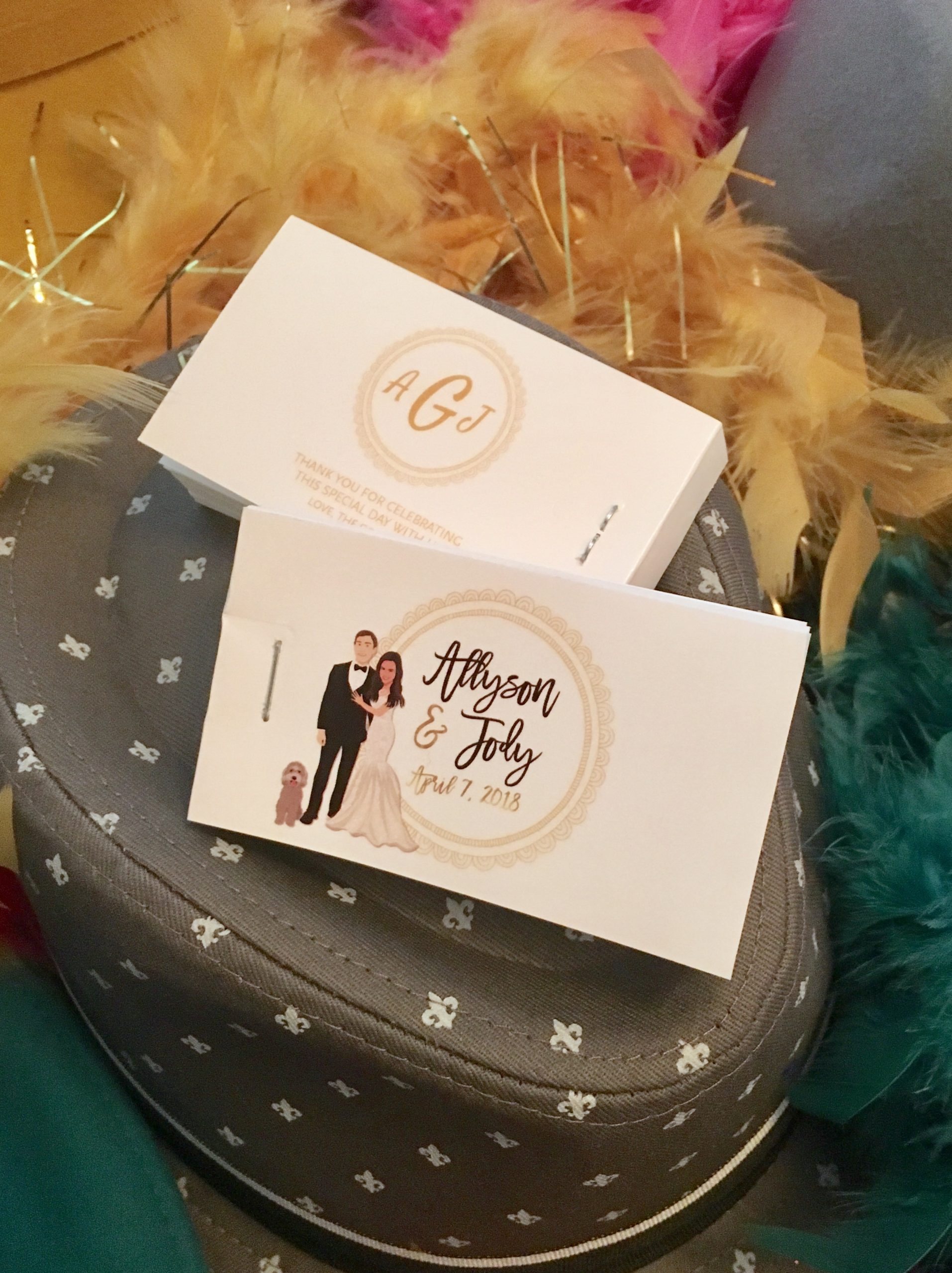 Mingle and take photos when not on the dance floor!
Weddings are a beautiful and unique representation of the bride and groom getting married, so why not opt for a photo keepsake that is as memorable as you are! Your guests will FLIP for this sweet, personalized party favor.  Each time they thumb through their pocket-sized flipbook, it will transport them back to your wedding day and the fun they had celebrating with you.  The custom flipbook covers are created by our graphic designer to match the wedding color scheme and details.  It's the perfect way to entertain your guests at the wedding and send them home with a sweet memory captured in a flipbook.
Photo booth rentals are all the rage at weddings these days in Dallas.  Upgrade your guests' experience with a custom wedding flipbook booth and give them an opportunity to mingle and take photos when not on the dance floor, then leave with a personalized photo party favor to remember the fun they had!  With a typical photobooth, your guests get 4 photos.  With the PicFlips flipbook studio, your guests get a 60-page photo book with a custom designed cover to match the colors and decor of your wedding.  As they flip through the photos, their mini-movie comes to life!  Stand out from the crowd by renting a mobile flipbook studio from PicFlips Flipbooks.
"
To Shawn and Amy, Thank you both for such a wonderful evening March 14th at Asher and Zoe's wedding. You were a big hit – especially for the San Antonio and Oregon friends and family. Everyone, including the bride and groom, raved about your PicFlips. I am sure you will get business from this event – your people were awesome and again, thank you for the memories.
Beverly R. // Mother of the Groom
Want to book us for your wedding event?